J Bar S Ranch is located in Missouri just one hour East of Kansas City-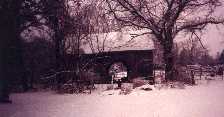 HOW TO CONTACT US:

Suzan - I am always available to answer questions
PHONE # (660) 441-3822
We try to respond to any and all e mails or phone Messages within 24 hours.



I have been in Dobermans for over 15 years - a member of DPCA, UDC and President of Mid Central Working Dobermans Club. I actively work, train and show my dogs through a variety of venues.

I go by the pen name Dobs4ever and write articles for K9BLS.com on a regular basis for their blog as well as have my own web blog where I talk about all things Doberman.

You can view my articles at http://K9BSL.com on the home page.

Here is the link to my personal blog http://dobes4ever.blogspot.com/ Be sure to visit my blog often for updates, health info, politics and dogs as well as other informative info regarding the J Bar S Dobermans.